Leave a comment
17/08/2018 by socialistfight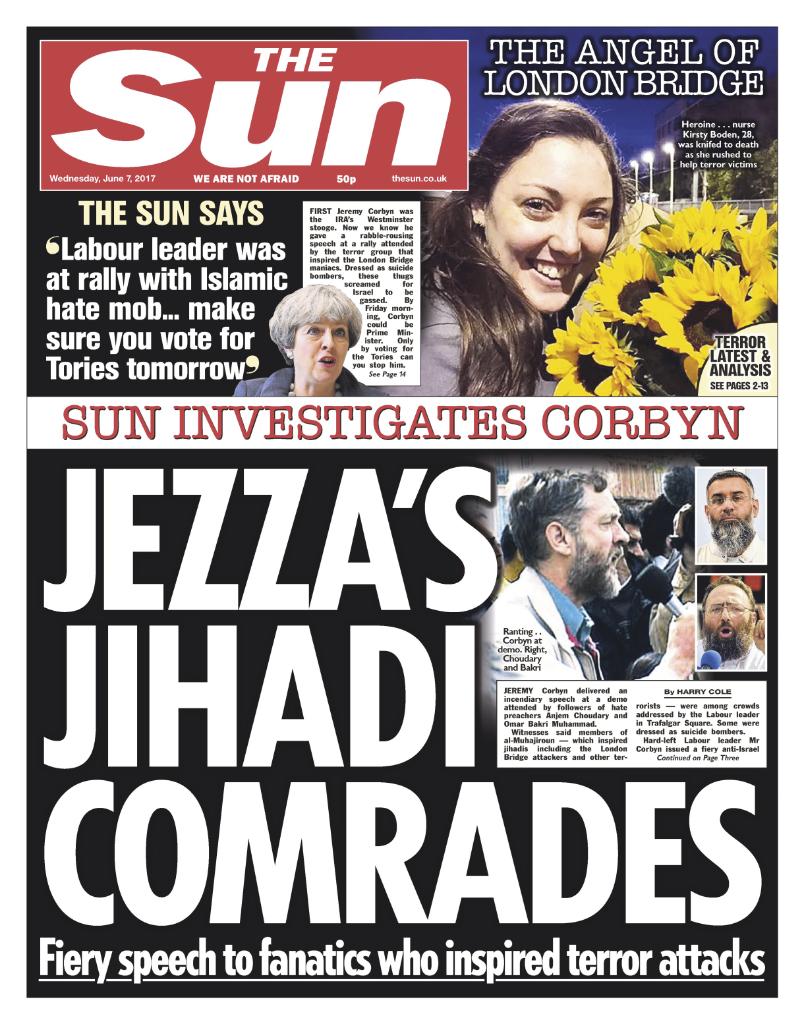 The Guardian reported on12 August that over 100 constituencies have switched from Leave to Remain.
"In findings that could have a significant impact on the parliamentary battle of Brexit later this year, the study concludes that most seats in Britain now contain a majority of voters who want to stay in the EU. The analysis, one of the most comprehensive assessments of Brexit sentiment since the referendum, suggests the shift has been driven by doubts among Labour voters who backed Leave. As a result, the trend is starkest in the north of England and Wales – Labour heartlands in which Brexit sentiment appears to be changing. The development will heap further pressure on Jeremy Corbyn to soften the party's opposition to reconsidering Britain's EU departure." [i]
Following the big surge in support for Labour in the general election opinion polls show Labour and Tory neck and neck, but often Labour voters are intimidated by mass media campaigns; Labour was 24 points behind in the last election and came within a whisker of winning. Labour is clearly on course to win the next election for several reasons.
The Tories are badly split over Brexit and those differences are widening, leading to speculation that they may split on the issue. Boris Johnson is clearly pitching to the far right now. His comment "fuck business" can have no other interpretation. Together with the more recent description of Muslim women as looking like post boxes and bank robbers the Democratic Football Lads Alliance (DFLA) is the clear target. The Brexit vote on 23 June 2016 led to the rise of economic nationalism analysed above. This was partially reversed by the general election result almost a year later. Now from the Guardian report above we see elements of the working class swing back not only to Labour but against Brexit, as the appalling economic consequences on jobs, housing, and working conditions that will inevitably result are borne home to them.
But the opposite is also happening, the working class is polarising and Tommy Robinson and the fascistic DFLA are emerging with an arrogance not seen since the 1930s. The reported 15,000 in Westminster on 9 June would have slaughtered the 250 antifascists without police protection. The anti-Trump demo on 13 July was upwards of 250,00 strong and that fed directly into the counter-demonstration against the DFLA the following day. Although crowd estimates are 6,000 DFLA and 3,000 against noteworthy was the prominence of trade union banners and a strong mobilisation of the forces of the Antifa. Despite their setback they did attack Steve Hedley, his partner and a number of RMT union officials. They attacked the SWP's bookshop on 4 August and even contemplating attacking the sever hundred-strong solidarity event on 12 August, though the handful that came were recognised and quickly driven off.
To these forces Boris Johnson is dog whistling with racist islamophobia and bogus 'antibusiness'. As bogus as the Strasser brother who pioneered this type of racist (anti-semitic then, pro-Zionist Islamophobic today) 'left-wing;' fascism in Germany in the 1920s which delivered a swath of backward workers into the ranks of the Nazi Brownshirts. And this is in line with Donald Trump's pitch to the far right in the US; after James Alex Fields Jr. murdered 32-year-old Heather Heyer with his car in Charlottesville on 12 August 2017 Trump said he condemned "in the strongest possible terms this egregious display of hatred, bigotry and violence on many sides." A few days later he said there were, "fine people on both sides". The display of toddlers in cages crying for the parents on the Mexican border was not an accident, Trump was normalising extreme brutality to harden up his far right followers in the KKK and other fascist groups for the future crimes against humanity they will commit.
This is the product of the Brexit vote. It is of prime importance that we seek to reverse that vote by a second referendum of however we can. The actual implementation of Brexit will further polarise the classes, with the advantage to the far right, who will grow rapidly with the triumph of economic nationalism, import and immigration controls in the midst to the trade wars now developing everywhere.
Margaret Hodge called 

Jeremy Corbyn calling him a 'fucking anti-Semite and a racist', and, on getting a letter charging her with this said, it made her think about "what it felt like to be a Jew in Germany in the 30s"
Corbyn and anti-semetism: Coup plot No. 3
The Labour Brexit crisis is partially hidden from the public by the third coup offensive to oust Corbyn, this time with the open assistance of Benjamin Netanyahu, and the Labour right, with the entire mass media in toe. But Netanyahu's intervention looks like being an own goal, exposing the truth that it was never about practically non-existence anti-semetism in Labour but fear by Israel that Britain might elect a pro-Palestinian Prime Minister allied with the fear of the British ruling class and its agents in the Labour right that the oppressed masses in Britain will rise up against capitalism itself after a decade of brutal austerity that has seen real wages and working conditions fall while the richest billionaires and millionaires have doubled and trebled their wealth in that same decade.
On 13 August Netanyahu tweeted, "The laying of a wreath by Jeremy Corbyn on the graves of the terrorist who perpetrated the Munich massacre and his comparison of Israel to the Nazis deserves unequivocal condemnation from everyone – left, right and everything in between."
Corbyn replied immediately: "Claims about my action and words are false. What deserves condemnation is the killing of over 160 Palestinian protesters in Gaza by Israeli forces since March, including dozens of children. The nation state law sponsored by Netanyahu's government discriminates against Israel's Palestinian minority. I stand with the tens of thousands of Arab and Jewish citizens of Israel demonstrating for equal rights at the weekend in Tel Aviv."
In fact, the man who the wreath was for, Atef Bseiso, was originally a Black September member but by the time of his assassination by Mossad in June 1992 had become a Palestine Liberation Organization link man with French and US intelligence agencies as acting head of security for the PLO. He had absolutely nothing to do with the 1972 Munich Olympics massacre. Mossad assassinated him to halt this international recognition of the PLO – AGAINST the 'terrorism' of Hamas, founded in 1987, which Israel supporting against the PLO. That is, he was a traitor to the Palestinian masses but not one that Israel favoured.
On 6 August Labour dropped its investigation into Margaret Hodge MP for calling Corbyn a "fucking racist anti-semite". Hodge refused to apologise and denied "expressing regret" to general secretary Jennie Formby. Ian Austin MP also party chair Ian Lavery, a "fucking bastard" and a "wanker" in July. Such emotions seem to indicate that these people will no co-habit too much longer.
Luciana Berger MP, parliamentary chair of the Jewish Labour Movement, was just one of the Blairites to leap to the support of Netanyahu against Corbyn: "Being 'present' is the same as being involved. When I attend a memorial, my presence alone, whether I lay a wreath or not, demonstrates my association and support. There can never be a 'fitting memorial' for terrorists. Where is the apology?"
Reports are coming in of a new surge in membership of Labour to see off the latest coup plotters, who have yet to select their stalking horse. Will it be Chukka Umunna, Liz Kendall or Stephen Kinnock this time?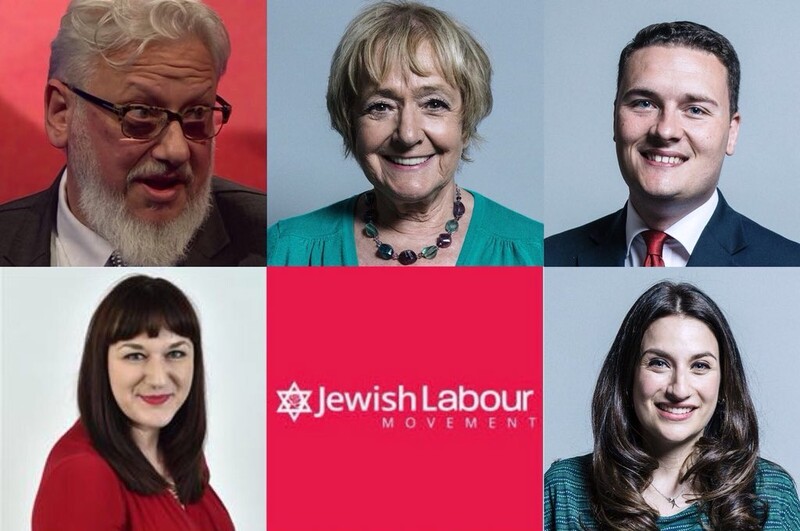 Momentum leader Jon Lansman is set to speak at the JLM conference along with hard-line anti-Corbyn figures including Louise Ellman, Ruth Smeeth and Luciana Berger (click here to view uncropped). (JLM)
Momentum leader John Lansman
John Palmer, a former European editor of the Guardian and former political director of the European Policy Centre wrote an open letter on 2 August to Momentum nationally, attacking the treacherous role of John Landman, who wrote the following on 13 August:
"Jackie Walker is, I'm afraid, an anti-Semite. She provides leadership for other anti-semites. Marc Wadsworth went to the Chakrabarti report launch to disrupt it. He may not be anti-Semitic but his actions were deliberate and brought the Party into disrepute. Pete Willsman is not in the same category at all, but his consistent bad behaviour is not acceptable."
Palmer wrote:
"I am writing to you, as deputy chair of Greenwich Momentum steering committee, in great anger at the way a disgusting media fed campaign by the anti-Corbyn right in the Labour Party has used grotesque charges of "antisemitism" against Jeremy and some of his long standing supporters in the Labour Party. Some in Momentum have lent their support to this in an outrageous betrayal of our own Jewish comrades – in organisations such as Jews for Justice for Palestinians, Jewish Voice for Labour and the Jewish Socialist Group among others – who have campaigned so bravely against the racist, colonising and apartheid style policies of successive Israeli governments. And all of this in a month during which the Netanyahu government (under pressure from even extreme right wing pro settler factions) have succeeded in imposing a new Israeli state law which is openly racist and discriminatory against Palestinians, Druze and other minorities.

The object of this libelous campaign is to weaken and if possible force Jeremy Corbyn from the leadership of the Labour Party. It is a foretaste of what a left led Labour government can expect when it takes office. But what is more dispiriting is the appalling decision of some of the leading personalities for Momentum and the left (including John Lansman and Owen Jones) to do the job of the witch hunting right for them. Nothing that Pete Willsman said at the last NEC about the pro-Trump sympathies of some in the 'leadership' of the Jewish community was in any way 'antisemitic.' He should be elected to the NEC now more than ever. Those who say Labour should adopt unchanged the existing international code on antisemitism ignore the view of the man who write it – among others – that without amendment it can be a threat to legitimate free speech.

There IS a problem of anti-semitism in Britain and elsewhere in Europe – on the right. But notice that the Israeli government is happy to invite leaders of far right parties with an historic record of bitter antisemitism as honoured guests to Israel. They may be hostile to Jews, but they are happy to ally with the likes of Netanyahu and the Israeli government.

Meanwhile Steve Bannon has chosen a leading hard right Belgian Zionist to head up a new EU wide alliance to encourage the growth of racist and far right parties with a long historic record of antisemitism to help undermine the European Union.

Understandably there are reports of great anger among Momentum members at the actions of Lansman, Jones and others and some comrades are threatening to resign. This would be a serious mistake; the Momentum network is a valuable asset for the left and the cause of a Corbyn led Labour government and should not be the property of any proprietor. But the time has come to hold our own supine leadership to account for the disgraceful role they are playing."

John Palmer [ii]
On 8 August 2018 Patrick Maguire reported in the New Statesman that:
"According to a Jewish News report – which has not been denied – Momentum's Jon Lansman has for weeks been lobbying the Labour leadership to adopt the full International Holocaust Remembrance Alliance definition of anti-Semitism, with all 11 of its examples. Like many other leading party members close to the leadership, he recognises the necessity of agreeing that definition in order to be able to begin to rebuild trust with the Jewish community, whatever concerns we may have about the application of some examples," a source close to Lansman who is a Jewish member of Labour's ruling national executive tells the paper.
The so-called 'left' journal, the New Statesman has been hammering Corbyn and the Labour left from the start, rivalling the 'left liberal' Guardian in its lying propaganda. Patrick Maguire finished his right wing diatribe thus:
"No, the most telling fact is that those calls have been ignored for so long, even as the party's standing in the Jewish community plumbs new nadir after new nadir. That the story still is one of Lansman lobbying unsuccessfully for compromise rather than an actual compromise confirms that this row is a long way from resolution. Corbynites still can't agree what the problem is, let alone how to solve it. And by now, that almost certainly means they have missed their opportunity to fulfil Lansman's aim of reassuring the Jewish community. [iii]
Notes
[i] The Guardian, 12 August, Brexit, More than 100 seats that backed Brexit now want to remain in EU, https://www.theguardian.com/politics/2018/aug/11/more-than-100-pro-leave-constituencies-switch-to-remain
[ii] John Palmer 2 August Open letter from deputy chair of Greenwich Momentum to Momentum nationally, http://www.labouragainstthewitchhunt.org/discussion/open-letter-from-deputy-chair-of-greenwich-momentum-to-momentum-nationally/
[iii] Patrick Maguire, 8 August 2018, Jon Lansman "lobbying for Labour to adopt full IHRA definition" as Corbynite divisions deepen, https://www.newstatesman.com/politics/uk/2018/08/jon-lansman-lobbying-labour-adopt-full-ihra-definition-corbynite-divisions?
Patrick Maguire. New Statesman