1
22/07/2019 by socialistfight
These are the facts on antisemitism. Racism in general is twice as bad in the Tory party as i. Labour and antisemitism is significantly worse. But who cares about the facts when you have a antisemitism witchhunt to pursue to stop Corbyn becoming prime minister? Certainly not the Jewish Chronicle or tge Jewish News or the capitalist mass media in general.
Urban ramblings
In any political conflict there is a tendency for heat to obscure light. Statistics quoted in a body of text are often not absorbed. So what follows is an attempt to set out the facts graphically and provide some interpretation which shows how they differ from misleading popular perceptions.
According to Pew Research antisemitism in the UK is very low; both as compared with the median level in Europe and as compared with the national level of Islamophobia and anti Roma sentiment. This does not mean that it is not happening nor that it is not deep rooted in some quarters.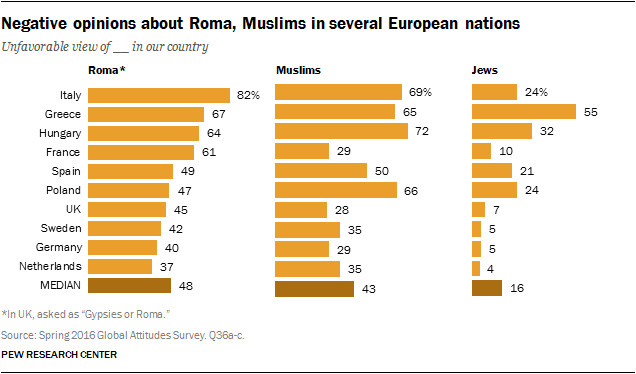 2. Research carried out by MORI on behalf of Jewish Policy Research indicates that strong antisemitic sentiments were very low from the far left right across the political spectrum until you get to the far right; at which point it almost quadruples.
JPR's central argument – that there is…
View original post 570 more words