Leave a comment
28/09/2018 by socialistfight
A week of threats and violence against the left
Defend the democratic rights of the Socialist Fight Group, the Revolutionary Communist Group/Fight Racism, Fight Imperialism, and all others to condemn Israel as a racist, Apartheid state!
The far right Zionists and the fascists are a threat to the entire left and organised working class!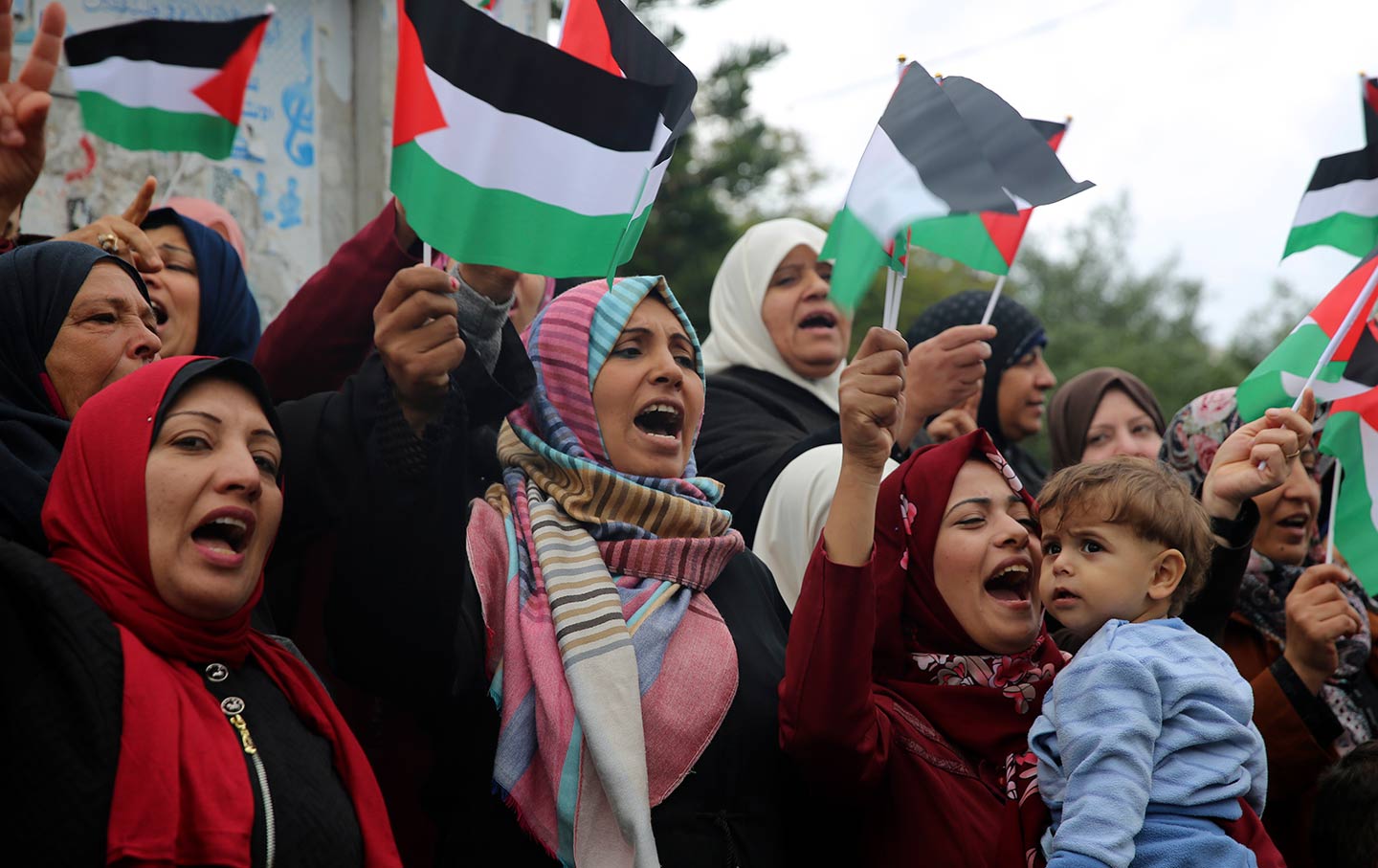 On Wednesday 19 September Gerry Downing took Socialist Fight No. 27 to Housmans Bookshop in Caledonian Road [1] to put it in the shelves and collect the returns.  He was referred to the manager, who was not present and so he returned the next afternoon, 20 September, and met her. On enquiring what the problem with Socialist Fight was she replied, "you know what it is". He replied that he did not, and she would have to tell him. She handed him back 12 magazines of issue No. 26 out of 17 (we usually sell 12 or so) and said, "we have had complaints that the magazine is anti-Semitic and so we have removed it from sale." "Can you tell who made the complaints?" he asked, no she could not. "Can you show me what is anti-Semitic in this magazine?" he asked. No, she could not but four managers had met, and they had taken advice from "people we trust" and decided that the magazine could no longer be sold at Housmans. "We are an independent shop and we are not obliged to carry any publication we do not agree with", she told him. Of course, there was no attempt to explain why the previous 25 issues of SF were not anti-Semitic – what had changed? Of course, the expulsion of Socialist Fight from Labour Against the Witchhunt on 6 January 2018 on the bogus charge of antisemitism prepared the ground for all this.
On 21 September Gerry attended the Revolutionary Communist Group's meeting, 'Corbyn, Labour and Anti-Semitism: why is solidarity with Palestine under attack?' They issued a statement the following day to explain what happened prior to the meeting and at it:
"The meeting was vindication of our refusal to back down in the face of Zionist attempts at intimidation following the shameful passing of the International Holocaust Remembrance Alliance (IHRA) definition of anti-Semitism by the Labour Party NEC. The attempt to ban the meeting was led by ex-Labour councillor and Director of Public Affairs of the Board of Deputies of British Jews, Phillip Rosenberg. Sections of Camden's Labour Council participated in the attempt to associate Palestine solidarity with anti-Semitism, with the Camden Counter-Extremism team even sending along two council officers to monitor the meeting. It is clear that sections of the Labour Party are now on the offensive to use the IHRA definition to shut down free speech on Palestine."  [2]
Zionists/Fascists: Paul Besser of Britain First, Ambrosine Shitrit, Gemma Sheridan JDL, Sharon Klaff and Jonathan Hoffman
Zionists Ambrosine Shitrit, Sharon Klaff and Jonathan Hoffman attended, and Hoffman in particular, constantly disrupted the meeting. These three have long associations with Paul Besser, former Intelligence Officer for Britain First, a neo-Nazi group and other well-known fascists.  Britain First supporter, Thomas Mair, murdered Labour MP Jo Cox on 16 June 2016. One of the Zionist women concentrated on filming the speakers and audience. When Gerry Downing spoke Hoffman immediately indicated he recognised him. The two Camden Counter-Extremism officers refused to answer any questions.
Although we do not know for sure this we feel entitled to conclude that Zionists, possibly the trio who disrupted the RCG meeting on 21 September, were those who complained about the Socialist Fight magazine. We also feel entitled to speculate that the, "people we trust" is the Camden Counter-Extremism team.
Jackie Walker's film launch in a fringe meeting in Liverpool had to be cancelled, because of a bomb hoax, undoubtedly emanating from Zionist extremists. When I made this obvious point on Facebook I was accused of being an anti-Semite by an AWL supporter. The AWL has become an auxiliary force to defend Zionism and denigrate Palestinian supporters on the left. Tony Greenstein reported:
At about 7.15 pm on Tuesday evening (25 September), the W7 World Premier of The Political Lynching of Jackie Walker was due to take place at Blackburne House, Liverpool, on the fringe of the Labour Party Conference.

The very fact that this film had to be shown in a small venue near the Liverpool Philharmonic rather than at the Black E was because Momentum's The World Transformed had banned it and Jackie Walker (along with Free Speech on Israel and Labour Against the Witchhunt). The World Transformed has strict limits to its transformation even if the rightward moving Red Pepper chooses to keep silent.

It is 99% certain that the phone call came from a Zionist group. No one else had the motive. The person who made the hoax bomb threat spoke of a 'Jewish event' taking place. Zionist hatred of anti-Zionist Jews, 'self-haters' or 'kapos' and Jackie Walker in particular is far higher than that of British fascists. Anti-Zionist Jews are subject to much greater anti-Semitic abuse by Zionists than by non-Jewish anti-Semites. Indeed, one of their favourite complaints is that we too weren't exterminated in the concentration camps." [3]
It is also necessary to include this piece from the Critique Archives by Martin Odoni on 27 September to get a picture of growing fascist violence:
"Jade Unal is an activist and local campaigns manager for Young Labour. On Friday 21st September, she and her mother were having a quiet drink in a local pub, when, without warning, several people came up to them and physically assaulted them both. They snarled at Jade that she was, "a posh c*nt in politics, that's stuck up your own a*se". They also accused her for no apparent reason of being 'a paedophile' (that's the current DFLA campaign to attack Muslims – SFG).

Both Jade and her mother were badly beaten. Jade's head was smacked against the bar so hard that it came out in a giant lump, with a severe gash in her scalp. The assailants then followed them back to their home, where they threatened to set the building on fire.

Unsurprisingly, Jade had to go to hospital to get her injuries seen to. With her permission, I will now share pictures of the injuries. Please note before you scroll down that they are quite disturbing.

Now, there is no doubt, from what her assailants told her, that Jade was attacked for political reasons. Who precisely the assailants were, and what exact political orientation they have, is not clear, but Jade is a Labour leftist, and she was quite explicitly attacked for her politics. It is doubly disturbing that her mother was also attacked, and that the assailants then threatened to torch their home. Jade, it must be emphasised, is herself a mother, and so her daughter has effectively been threatened at the same time.

Jade has received precious little help from the authorities. The local police force, the West Yorkshire Police (former stamping ground of Sir Norman Bettison – no surprise then), have taken her complaint, but done nothing subsequently to help her or to find her assailants. Jade also tried to get the Social Services involved, as her attackers had children with them at the time. But again, a meaningful response has been unforthcoming. The Labour Party itself has offered precious little reaction. Jade is getting a lot of support from those who know her, but on an official level, she is largely ignored by anyone outside of her network of friends.

This was an actual and very vicious act of real violence. And nobody who can do anything about it seems to care, and nobody who should at least be drawing public attention to it seems enthusiastic about doing so.

In short, while I do not wish to sound over-dramatic, the British Left is currently facing growing aggression and threatening behaviour from other parts of the political spectrum. That aggression is largely being overlooked or misrepresented. When Labour centrists complain about 'bullying' and 'victimisation', as I have pointed out before, they seem highly selective over which victims they care about. Hence, an almighty ker-fuffle is made over the very obviously faked and theatrical 'bodyguard' requirements of Luciana Berger this week. But there is a muted reaction, or no reaction at all, when a young woman in the party is actually beaten up for her political persuasion, and when party meetings are threatened with bomb attacks.

I am not in any doubt that there are some violent, over-aggressive leftists out there. But the Left is not the aggressor here. It is the target. And it is time that it was made clear to the public at large just how dangerous the aggression is getting. [4]
Camden's Counter-Extremism team now feel entitled to expand their watch from what Prime Minister David Cameron initially wrote on 21 October 2015 in the preface to the government's Counter-Extremism Strategy pamphlet which introduced the Prevent strategy, with obligations on schools and the NHS to become thought police and monitor Muslims and all 'extremists':
"One of the greatest threats we face is the scourge of extremism from those who want to divide us. We see it in sickening displays of neo-Nazism, Islamophobia, antisemitism and, of course, Islamist extremism. The fight against Islamist extremism is, I believe, one of the great struggles of our generation."
In 2016 NUT delegate Richard Adams got a motion passed at the conference in in Brighton, on 28 Mar 2016 calling for Prevent strategy to be scrapped; "NUT rejects government anti-radicalisation scheme" because it causes "suspicion in the classroom and confusion in the staffroom". It condemned the Prevent strategy for targeting Muslim students, pointing out that, "the available referral data disclosed under freedom of information shows that between 2007 and 2010 67% of the referrals involved Muslims …This is despite the fact that, according to the 2011 national census, Muslims made up only 5% of the national population".
Although the government denied the Islamophobia charges against it made by civil liberties groups and individuals nevertheless the allocation of Prevent funding is still based on the number of Muslims in a local authority.
The significance of all these attacks becomes clear
And now the significance of the attacks on the RCG meeting and the banning of the Socialist Fight magazine from Housmans, the Jackie Walker bomb hoax and the attack on  Jade Unal is becoming clear; the acceptance of the IHRA definition and all its examples by Labour's NEC on 4 September has not only emboldened the far right Zionists and fascists to attack revolutionary socialists and pro-Palestinian activists but now the local arms of the state, the local councils, feel entitled to designate opponents of Israel's fascistic treatment of the Palestinians as 'extremists' and possible 'terrorists' to whom the vast reams of legislation passed since 9/11 and the War on Terror can now be applied, although they were not enumerated as such by David Cameron in that preface back in October 2015.
To highlight that danger, the anti-terrorism laws which were allowed to pass with little opposition (only applied to Muslims, you see, as the antiterrorism legislation on Ireland supposedly affected only the Irish) is now potentially to be used first against the far left and then, of course, once the precedent is set, against the entire left and organised working class as a whole.  From the year 2000 a series of anti-terrorism acts were passed which superseded those passed in relation to the north of Ireland before the 1998 Good Friday Agreement. Amnesty International and many other civil liberties groups have criticised this legislation. Here Wikipedia lists these Acts:
"From 2000 to the 2015, the British Parliament passed a series of Terrorism Acts that were aimed at terrorism in general, rather than specifically focused on terrorism related to Northern Ireland. The timings were influenced by the September 11, 2001 attacks and 7 July London bombings, as well as the politics of the Global War on Terrorism, according to the politicians who announce them as their response to a terrorism act.

Between them, they provided a definition of terrorism that made it possible to establish a new and distinct set of police powers and procedures, beyond those related to ordinary crime, which could be applied in terrorist cases."

gave a broad definition of terrorism for the first time
provided for an extended list of proscribed terrorist organisations beyond those associated with Northern Ireland.
allowed police to detain terrorist suspects for questioning for up to 7 days.
allowed police to stop and search any person or vehicle in designated areas without the need to suspect that person

The Anti-terrorism, Crime and Security Act 2001 (text)

passed in the aftermath of the September 11, 2001 attacks
contained measures that had been rejected from the 2000 Act.
allowed Ministry of Defence Police to operate outside of military bases even for non-terrorist cases.[1][2]
Part 4 enabled foreigners to be detained as terrorist suspects indefinitely.
required annual renewal of some provisions in recognition of the political climate

The Criminal Justice Act 2003 (text)

doubled the period of detention of a terrorist suspect for questioning to 14 days.[3]
justified by the claim that forensic analysis of chemical weapons materials might not be complete in 7 days.[4]

The Anti-terrorism, Crime and Security Act 2001 (Continuance in force of sections 21 to 23) Order 2003 [5]

renewed Part 4 of the 2001 Act.
voted on specifically by Parliament due to its controversial nature.[6]

The Prevention of Terrorism Act 2005 (text)

established the "control order" which is a form of house arrest
was subject to extended Parliamentary dispute which lasted for over 50 hours
passed just in time to be applied to the Part 4 terrorist suspects

drafted in the aftermath of the 7 July 2005 London bombings
defines the offence of "glorifying" terrorism
revises the period of detention of terrorist suspect without charge up to 28 days

the government had asked for this to be 90 days, but was defeated in a vote[7]

justified by the claim that necessary evidence to decide charges might be encrypted on one of thousands of hard disks, and it could take this long to search them.[8]

The Terrorism (United Nations Measures) Order 2006 (text)

The Counter-Terrorism Act 2008 (text)

allows police questioning of suspects after they have been charged
requires convicted terrorist to notify the police of their whereabouts (similar to existing requirements for sex offenders)
extends extra-territorial jurisdiction of courts over terrorism offences overseas
defeat of government attempt to extend period of detention without charge to 42 days
originally interpreted as banning all photographs of the police in public places

The Coroners and Justice Act 2009 (text)

extends sentencing provisions in Criminal Justice Act 2003 to terrorism offences[9]

The Terrorism (United Nations Measures) Order 2009 (text)

gives effect to Resolution 1373 of the United Nations Security Council (2001)
allows the Treasury to freeze the assets of suspected terrorists
replaces the Terrorism (United Nations Measures) Order 2006
criticised by the Supreme Court in 2010

The Terrorist Asset-Freezing (Temporary Provisions) Act 2010 (text)

passed in response to the Supreme Court's ruling that the Terrorism (United Nations Measures) Order 2006 was void
retrospectively legitimises the 2006 Order to give Parliament time to enact new legislation
expires on 31 December 2010

The Justice and Security Act 2013 (text)
Notes
[1] Housmans, Peace House, 5 Caledonian Road, Kings Cross, London N1 9DX, UK, shop@housmans.com • 020 7837 4473 (int'l +44 20 7837 4473) • fax 020 7278 0444 (int'l +44 20 7278 0444)
[2] Written by FRFI, Sunday, 23 September 2018, Zionism is racism! London meeting on Palestine, Zionism and Labour held in the face of attempts at censorship. http://www.revolutionarycommunist.org/branches/london/5333-zionism-is-racism-london-meeting-on-palestine-zionism-and-labour-held-in-the-face-of-attempts-at-censorship
[3] Tony Greenstein, 26 September, Bomb Hoax in Liverpool — We Shall Not Be Silenced by Zionist Threats of Violence or Fake Accusations of 'anti-Semitism', "The fools, the fools, the fools" neither by bombs nor lies will they prevent us showing The Political Lynching of Jackie Walker, https://medium.com/@TonyGreenstein/bomb-hoax-in-liverpool-we-shall-not-be-silenced-by-zionist-threats-of-violence-or-fake-de22241995f
[4] Martin Odoni, The Critique Archives, The threat of violence against the Left is growing. (TRIGGER WARNING – disturbing pictures) September 27, 2018, https://thegreatcritique.wordpress.com/2018/09/27/the-threat-of-violence-against-the-left-is-growing-trigger-warning-disturbing-pictures/